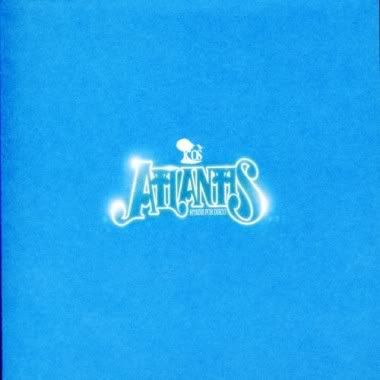 K-OS "Atlantis: Hymns For Disco" 5/5 Narks
Canadian rapper/hip hop artist K-OS finally released his 3rd album "Atlantis – Hymns For Disco" last week. The follow up to musically diverse, "Joyful Rebellion", was already released in Canada last October, but has been repackaged with a bonus track for the States. K-OS has been drawing comparasions to OutKast's Andre 3000 and with good reason. He seemlessly slides from one musical genre to another throughout the album, while being socially relevant. Each song style ranges from indie rock (the catchy "Sunday Morning") to brit rock ("Vahalla") to the blues (the D'Angelo-esque "The Rain"). Even the traditional hip-hop cuts aren't your average tracks with reggae accent ("Mirror In the Sky") and loud-speaker voice-over ("CatDiesel"). Lyrically, topics range from the low quality of commerical radio (the catchy "Born to Run") to social commentary ("Highway 7).
"Atlantis" continues to show K-OS' growth in his complex flow and his singing ability, as well as a disregard for being held to one sound. There are few artists in the hip-hop scene who have the courage to try new things, let alone try something new on each song on an album. K-OS succeeds in all aspects. Look for this album to be on many top 10 lists at the end of 2007.
Stand out track: