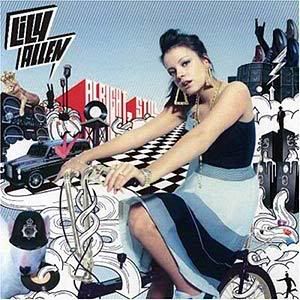 Lily Allen owned 2006 in the U.K. and looks to take over the U.S. in 2007. After her record label refused to release songs she had made, she decided to post them on her MySpace profile and garnered a massive following. The buzz carried her in to features on numerous shows on BBC Radio One and pressed her record company to release her album, Alright Still.
On first listening to the album, the songs seem cheerful and light hearted, but a second listen will tell otherwise. She uses catchy production to showcase the pictures she sarcastically paints on cuts like "LDN" (a walk through the dark side of London) and the first single "Smile" (a witty threat-laden letter to an ex-boyfriend). The US release features 2 bonus tracks previously unreleased (an unexpected parody of 50 Cent on "Nan, You're A Window Shopper").
Already garnering attention from a solid performance on Saturday Night Live, look for Lily Allen to be one to watch in 2007.