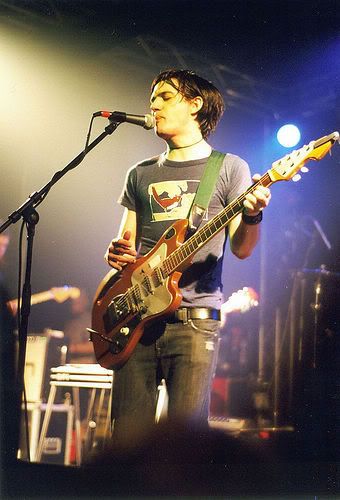 What can I say, an insane week in Acapulco followed by a birthday bonanza/St. Patty's Day extravaganza doesn't leave a lot of brain cells left for blog material. Here's the recovery post…
For the most part, there are some artists that you love or hate. There isn't an in-between. You either check for everything they put out or avoid it. Bright Eyes had previously fell into the "hate" category for me. Although I applaud almost anyone who tries a variety of different of sounds and is constantly evolving, I found his music a little too quirky for me. While I haven't been as impressed with Bright Eyes as most of the past reviews I have read, six news songs might have changed my mind.
Bright Eyes aka Conor Oberst just released an EP, entitled "Four Winds", March 6th. The 6-song set is a collection of b-sides, rarities and the first single of the band's next album (title track "Four Winds"). The songs have a folky sound interwined with a country tinge (I'm always down for harmonica) that should be welcomed by past fans and maybe bluegrass listeners. The disc is intended to (and should) tide over fans until the full length album, "Cassadaga", is released on April 9th.
Here is the first single "Four Winds". Its hard to imagine hes talking about the Apocalypse with the breezy-feel of the song.