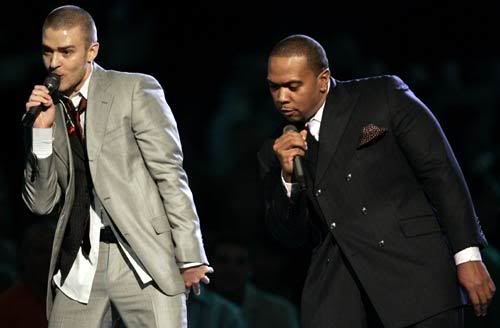 Part I
One of the most anticipated albums of the year for me has finally arrived, Timbaland Presents…Shock Value, and it not so "shock"ingly, it delivers. I have been following Timbaland's production career since the Ginuwine and Aaliyah days and it is amazing how he created so many unique sounds and create new trends over and over. From the use of animal noise to bringing back the human beat box to overpowering synthesizers, Timbaland has amassed a number of copycats (which he addresses on "Give It To Me"). Somehow he has mangaed to stay consistent in the most fickle musical genre there is, rap.
To name a few:
-Ginuwine "Pony", "Whats So Different"
-Aaliyah "One In A Million", "Are You That Somebody", "Try Again"
-Missy Elliot "The Rain", "Get UR Freak On", "Work It"
-Jay-Z "Big Pimpin'", "Dirt Off Your Shoulder"
-Bubba Sparxxx "Deliverance", "Ugly"
-Justin Timberlake "Cry Me A River", "Sexyback", "My Love"
-Nelly Furtado "Promiscuous", "Say It Right", "Maneater"
Only Dr. Dre and the Neptunes come close when you look at his resume over the last 10 years. Timbaland's resurgence (w/ the help of co-producer Danjahandz) by way of Nelly Furtado and Justin Timberlake has only bolstered his pop presence. He is reportedly working with Coldplay, 50 Cent, Bjork, Britney Spears, TI, Duran Duran and Jay-Z in the next few months.
Check back for the full review later. For now, here's a preview of my bet for the next single:

Timbaland ft Justin Timberlake "Release"