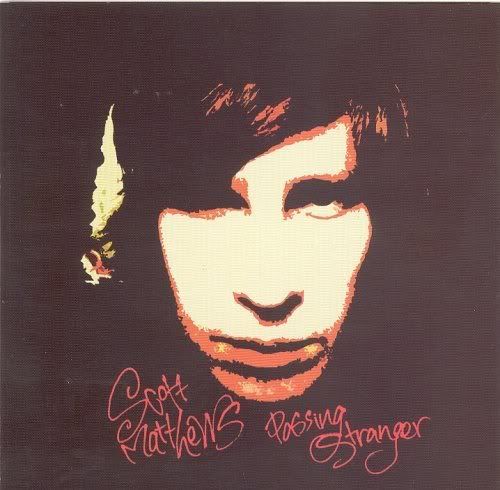 One of the best songs of last year was finally rewarded for its excellence. It wasn't a Grammy or American Music Award, it was an Ivor Norvello award. Until today, I had never heard of the awards, but it is well deserved in this instance. "Elusive" by Scott Matthews was given the prestigious British award for merit in songwriting and composing.
Scott Matthews is part of the wave of singer/songwriters from across the pond and has shown he can craft a great song in a variety of styles. His debut album, "Passing Stranger", covers America-esque storytelling ("Elusive", "Earth to Calm"), experimental rock ("Dream Song", "Eyes Wider Than Before", "City Headache") and even some bluegrass ("Passing Stranger", "Sweet Scented Figure"). The effort is very much worth checking out.
"Elusive" is a bare-bones tale of a woman who always seems to be just out of reach. Matthews' chilling voice reverberates over the subtle guitar strums and elevates later with the background vocals that could easliy be mistaken for a string section. On the chorus he states "She's elusive and I'm awake,/You're finally real, there's nothing fake./A mystery now to me and you, /Open my eyes and I'm next to you./She said my destiny lies in the hands that set me free." But he later realizes his love interest is only part of his past and may only be accessible through memories.
Scott Matthews will open for Snow Patrol at Freedom Hill Ampitheatre in Sterling Heights on August 6th.
**I posted both a zshare link and an audio player your your listening pleasure. Any comments as to your preferences would be greatly appreciated.