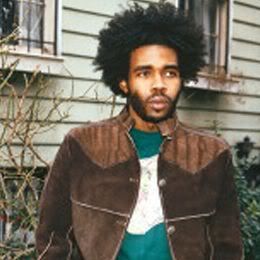 Its as if the leaders of hip-hop read my post about the decline of my favorite musical genre. Kanye West dropped the "Can't Tell Me Nothing" mixtape in an effort to push his release date up to August, Talib Kweli's "Eardrum" album has leaked (but worth buying), Wu Tang Clan is reuniting for a new album, and UGK's collaboration with OutKast, "International Player's Anthem" is gaining steam. Within the past two weeks, I have felt a jolt of excitement about hip-hop music, which hasn't happened since Little Brother shook the underground with "The Listening" in 2003.
Further fueling my anticipation of hip-hop on the rebound is Pharoahe Monch. The underappreciated MC returns from an astounding 8 year absence after his critically-lauded 1st release, Internal Affairs. Pharoahe Monch's complex flow and thought provoking lyrics were highly regarded in hip-hop ciphers and caught the ear of many in 1999. Since then, he has kept a low profile since former powerhouse label, Rawkus Records folded. His name popped a few years ago when he was said to have been courted by a number record labels, including Eminem's Shady Records, before finally settling with Street Records (headed by former Loud Records CED Steve Rifkind).
Pharoahe Monch's latest offering, Desire, is sure to headline a number of year-end lists and might even climb mainstream music charts. The street single, "Push", already has the underground buzzing and "Body Baby" should catch some of the OutKast crowd with Pharaohe's over-the-top, soulful crooning, mixed with spitfire rapping and a jazzy, infectious beat.
Pharoahe Monch – Body Baby